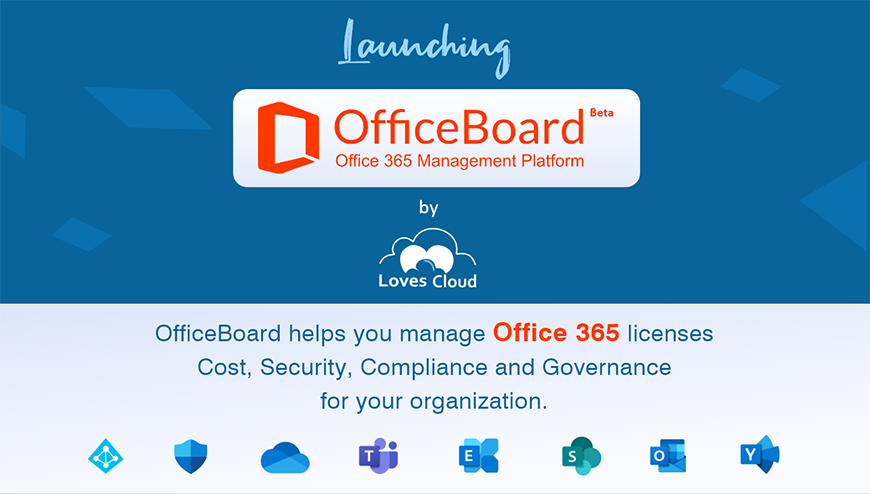 Launching OfficeBoard – An Office365 Management Platform
Last year, in 2021, Loves Cloud received 4 offers/expression of interest for buyout, including one from the biggest VC firms in the USA, that reached out on behalf of their client. I'll be lying if I say I wasn't flattered 🙂
PowerBoard, our Cloud Management Platform for Azure, continues to keep taking us places that we could only dream of, a couple of years ago. Moreover, our partners, employees and all stakeholders kept pushing us to improve and extend our product offerings.
We are delighted to announce launch of "OfficeBoard", an Office 365 management platform for organizations. Think licenses, costing, security, teams calls, AD sign-ins and so much more for your O365 apps, at your fingertips.
With OfficeBoard, Loves Cloud now offers products to manage your Azure and O365 together, in one single platform.
As they say, if you want to move quickly, go alone and if you want to go far, go together. We are in it for a long game with our employees, partners and stakeholders.
Please connect at albert@loves.cloud to test beta version of OfficeBoard and we'll get you onboarded soon!!