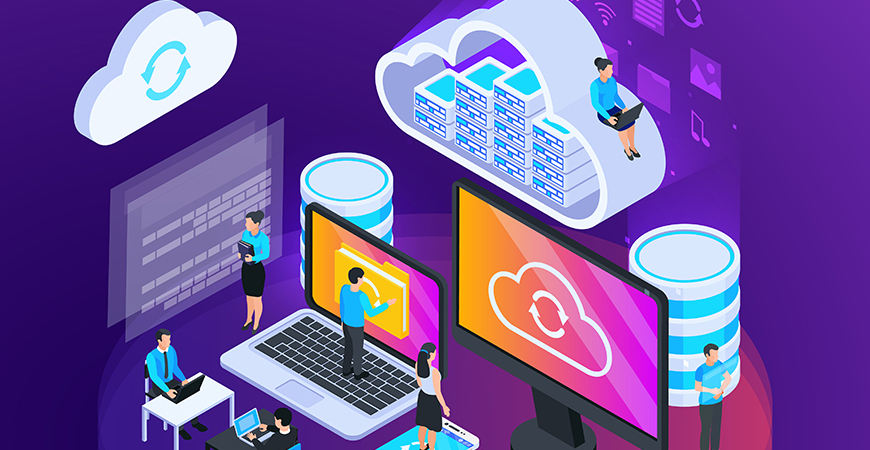 Reimagining how you work on Cloud
Back in 2015 when businesses started to move to cloud they went into cloud without any strategy which led them to an insecure architecture on cloud and unstable business transition as well. As we progressed, we realized that making a move to the cloud is like chess, you have to perform multiple moves, all leading to another, for a "checkmate" in the end.
No matter which cloud provider you choose today, a solid platform or process for cloud management is the only thing that can make you successful on the cloud along with your team of cloud professionals & a cloud strategy.
With the growing count of services on cloud providers, businesses are becoming anxious to do more on cloud while they still have to overcome the cloud budget limitation to do what they aim for. Cloud budget significantly affects your cloud strategy as it decides how much your team can enroll without putting any hole in the company's pockets.
If you are still continuing to stay dependent on your team for transitioning to cloud, and your team is merely worried about how much you are spending then your initiatives will definitely collapse. In order to keep everyone in sync you need to have your objectives aligned both on the business as well as cloud terms so that you can plan for your cloud spend consciously.
What you need to reimagine how you work on the cloud?
Looking at the needs of business today, Loves Cloud created an exclusive list of initiatives that the companies need to think about today in order to excel on cloud tomorrow:
Cloud visibility: In order for you to start reimagining, you need to actually see what is currently happening on your cloud. To do this, you need a solid platform that gives you a 360 degree view of your cloud within a few minutes.
Learn more about Cloud visibility with Powerboard
Cloud Monitoring: To optimize anything on cloud, you definitely need to have a monitoring platform in place that gives you the correct statistics and visualizations that help you understand what's wrong immediately along with the quantum of impact.
Learn more about Cloud Monitoring with Powerboard
Cloud Security: Nothing can overlap or breach your cloud security, while you make necessary changes and revamps to your cloud, you should be confident that you are not putting your cloud security at stake.
Learn about 8 steps for a better cloud security
Cloud Governance: Governance describes how your team can utilize the cloud, what is alarming, what is leading to anomalies in your cloud cost, how your resources are being utilized and many other related initiatives. Having a platform or measures for cloud governance in place will help you manage how you progress on cloud and prevent any unauthorized activity or measure from happening on cloud by implementing certain standards.
Learn about cloud governance using Powerboard
Cost optimization: While taking care of all the objectives mentioned above, you need to have a provision to review how impactful was your strategy on your cloud cost or spend. You must have a platform or a process to continuously measure how you're being charged on cloud, what all services have the top usages and many other features to describe or drill down information about your cloud spend.
Learn about cloud cost management using Powerboard
Cloud management is a journey which will definitely evolve with time as the cloud providers keep on adding more and more services and as your business scale. To keep your cloud in control, you must have a cloud strategy and revisit it along with your team on a periodic basis to look into where you have started and where you are so far.
To help you and aid your team for a confident cloud strategy you should definitely look forward to our CMP- Powerboard. Cloud is very resourceful, powerful and highly flexible, it depends on how well you are able to innovate and keep your business flexible with cloud and Powerboard is the platform to help you ace that.